Dr. Richard Burroughs graduated from the University of Notre Dame and received his medical degree from the University of Vermont. He completed dermatology residency at Walter Reed Army Medical Center and his most recent assignment with the military was Chief of Dermatology, Tripler Army Medical Center in Hawaii.
He retired from the Army after 24 years of service to return to the Bay Area where he is originally from.
His interests are Medical, as well as Cosmetic Dermatology.
Dr. Judy Ng received her medical degree from the University of California, San Francisco. She completed her dermatology residency at the University of Illinois at Chicago. Dr. Ng is fluent in Cantonese and sees patients of all ages.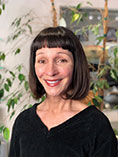 Dr. Deborah Altemus is a board Certified Dermatologist, practicing Medicine since 1984 and Dermatology since 1993.  She served in the military for 20 years, and like Dr. Burroughs had her last assignment as chief of dermatology at Tripler AMC. Dr. Altemus also serves as courtesy staff at the Zuckerburg, SanFrancisco General hospital.
---
---